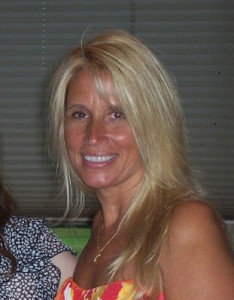 Kay A. Floyd, President/Principal Consultant, has over 25 years of development experience including prospect research, proposal development, project management, and program evaluation. She provides professional advice and assistance to institutions of higher education and non-profit organizations. In recent years, she has secured over $100 million in external funding from state, federal, foundation, corporate, and individual sources. She specializes in funding through U.S. Department of Education programs including Title III Strengthening Institutions Program (SIP), Title III Hispanic Serving Institutions STEM and Articulation (HSI STEM), Title V Developing Hispanic Serving Institutions (DHSI), Title III Predominantly Black Institutions (PBI), and TRIO. Recent National Science Foundation successes include grants funded through the Improvement of Undergraduate STEM Education (IUSE) and Advanced Technological Education (ATE) programs and the U.S. Department of Energy's Nuclear Physics program. Kay also conducts external evaluations for federally-funded programs throughout the U.S. She graduated cum laude from Lake Superior State University in Michigan with an AD in Business Administration. She is a member of the American Evaluation Association (AEA) and the Grant Professionals Association (GPA).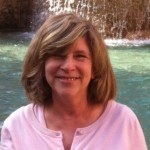 Linda E. Cullum, Ph.D., Executive Director of Research and Proposal Development, has worked in academic settings for the past 40 years, as a professional librarian, an English professor, a Learning Center Coordinator, and as a Writing Center Director. She has extensive experience in grant proposal writing and has written and contributed to successful grants funded by the Verizon Foundation and the U.S. Department of Education including Title III, Strengthening Institutions Program, among others. Other professional experience includes special projects related to institutional reaccreditation and strategic planning.  She has served on various university committees including the Institutional Review Board, Program Review Committee, Graduate Committee, and Gender Equity Task Force.  She is the editor of two scholarly collections, Breaking the Cycle: Gender, Literacy, and Learning (Heinemann, 1998) and Contemporary Ethnic American Poets: a Bio-Bibliography (Greenwood, 2004), and has published essays on American Indian writers, gender in the classroom, community-based learning, teaching composition, and librarianship. She holds advanced degrees in Library Science (M.S. Drexel University), English Literature (M.A. Temple University), and Composition and Rhetoric (Ph.D. Indiana University of Pennsylvania).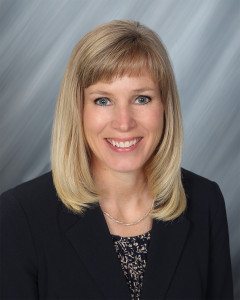 Kari Britain, Lead Proposal Writer and Editor, has contributed to higher education settings for the better part of the past 25 years. The last seven years have been dedicated as program manager for the statewide science, technology, engineering and mathematics (STEM) effort in Iowa. This STEM effort has included the creation and emergence of a statewide STEM network; a scale-up program of high-quality STEM education offerings to schools, after-school programs and other settings for grades preK through 12; community collaborations involving school and business partnerships; redesigned STEM learning environments; and summer professional development experiences with business and industry for secondary STEM teachers. This edu-nomic development initiative to invigorate the preK-12 talent pipeline toward STEM careers in Iowa is gaining national recognition.  As program manager for the operations center of the Iowa Governor's STEM Advisory Council, Kari is involved with all aspects of this endeavor including experience reviewing and editing grant proposals and managing grants and contracts, three of which have been awards from the National Science Foundation. She brings to bear her broad base of experience and academic preparation in communications, office management and public administration in every facet of a project.  Kari has a Master of Public Administration (MPA) from Northern Michigan University and a Bachelor of Science (BS) in Education, Composite in Communications—English/Speech from Black Hills State University.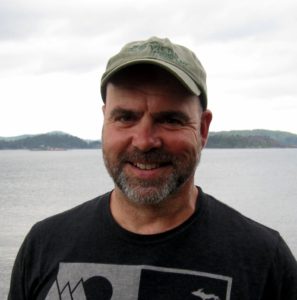 Tom Pink, Proposal Writer and Editor, started out in journalism and eventually moved into the public relations field. He was director of public relations at Lake Superior State University in Sault Ste. Marie, Michigan for more than 25 years and has been a freelance writer, reporter, and editor for more than 30 years. In addition to running the university's PR department, he taught journalism classes and advised student groups, and he has been a media relations consultant with non-profits in his community, including Hospice of the Eastern Upper Peninsula. He has been recognized for his writing several times by the Michigan Outdoor Writers Association. Pink holds a degree in English language and literature, and a minor in journalism, from Lake Superior State University.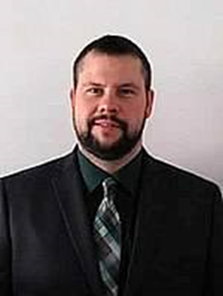 Jason R. Long, Grant Intern, worked the first 25 years of his career in manufacturing, engineering, and quality with leadership and management roles for private equity and public-traded organizations.  He has a strong focus on development and improvement of organization strategic planning and processes. He is experienced in justifying procurement of capital equipment, auditing for compliance to organizational and ISO (International Organization for Standardization) standards, developing and maintaining departmental budgets, supporting customer product and service, along with sales and marketing campaigns.  He has also contributed to achievement of an industrial competitive scholarship.  Jason is a practitioner of Entrepreneurial Operating System (EOS), a member of the American Society for Quality (ASQ), and a member of the American Society of Employers (ASE).  He holds a Bachelor of Science degree in Mechanical Engineering with a mathematics minor from Lake Superior State University in Michigan.